About JSR
Who is JSR?
JSR is a technology company with chemistry at its core.
What value do we provide?
At JSR, our objective is to do business based on our technical competencies to solve challenges and enrich society at large.
JSR's Three Main Business Segments
Digital Solutions Business
Along with our breakthrough materials for edge computing, JSR enjoys a leading share of the global semiconductor materials and display materials markets.
Life Sciences Business
JSR not only provides materials for downstream processing of biopharmaceuticals and diagnostic reagents, but also offers full service drug discovery and development services.
Plastics Business
ABS resins, the center of our Plastics Business, are produced by means of technological capacity in flexible product designs, giving each resin type unique properties. The Plastics Business segment provides customers around the world with products of the highest quality.
JSR Products are Found Everywhere
JSR by the Numbers
Year of Establishment

1957

Number of Business Sites

47sites

(In Japan 19 sites and
overseas 28 sites)

*As of April 1, 2023

Number of Employees

7,994

(Of this number, 4,353 employees work
at overseas business sites.)

*As of March 31, 2023

Revenue

408.9billion
yen

(62.2% of these revenue are overseas.)

*FY2022 results
(April 1, 2022 - March 31, 2023)

R&D Expenses

27billion
yen

*FY2022 results
(April 1, 2022 - March 31, 2023)
*Whole JSR Group, including contract research
expenses of goods purchased.

Percentage of Annual
Paid Leave Taken

88.8%

FY2022 results including employees
seconded from JSR.
(April 1, 2022 - March 31, 2023)
JSR's Major Milestones
JSR has expanded by identifying the needs of society and our customers.
Here we look back at our major milestones and key material innovations.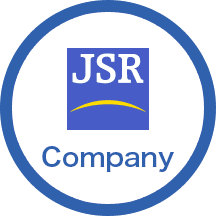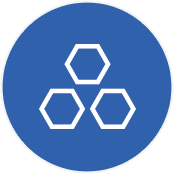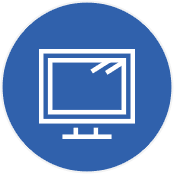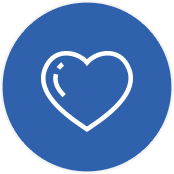 Plastics Business
Semiconductor
Materials
Business
Display Materials
Business
Edge Computing
Life Sciences
Business
JSR's Advanced Technology Initiatives
JSR is fully engaged in advancing our competencies at the technological level, which is our biggest strength. This will enable us to further contribute to society, which is racing forward every minute.
Materials Informatics
Utilize advanced simulation technology, machine and deep learning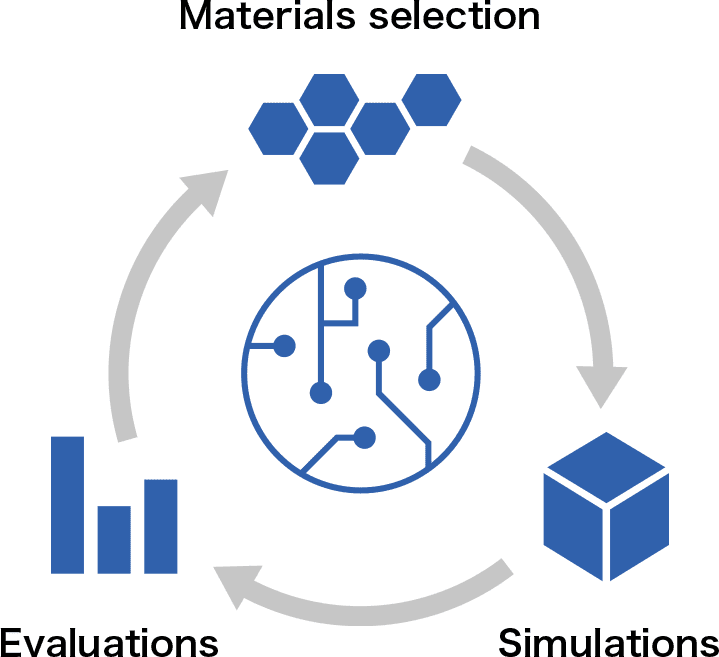 Open Innovation
Generate new value by collaborating with outside entities and incorporating their ideas with our technologies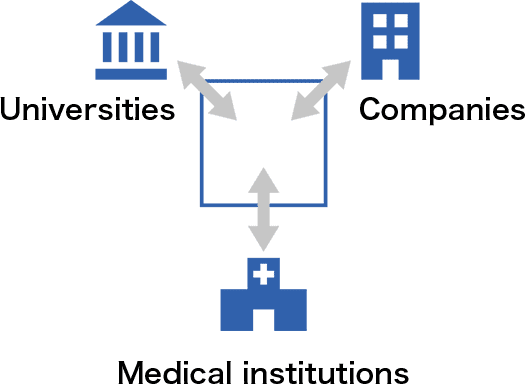 Toward a Diverse Society
JSR aims to enable all employees to reach their full potential. We are working to build a culture that prizes the individuality of each employee, in which each employee's values, perspectives, and ideas are respected, acknowledged, and mutually refined, and where all possibilities are explored and pursued.