Participants
Tsuneo Sasaki
President and CEO, Sasaki Tsuneo Management Research, Inc.
Mr. Sasaki graduated from the University of Tokyo's Faculty of Economics in 1969 and joined Toray the same year. He is a father of three children, including a son (his eldest) with autism.
He has a difficult home life, as he must care for his son, whose condition causes problematic behavior on occasion. Moreover, his wife suffers from liver disease and depression. But he is also tremendously dedicated to his work. In an extremely busy career, he was relocated to Osaka or Tokyo six times as part of his company duties. His tasks have included rebuilding failed companies and executing various types of business reform.
He became a director at Toray in 2001 (the first among Toray employees who joined in 1969) and President of Toray Corporate Business Research, Inc. in 2003.
In 2010, he became the President and CEO of Sasaki Tsuneo Management Research. He has a unique business perspective that comes from his experience executing numerous business reforms and serving three presidents. He is also a lecturer in a manager development program.
Outside of the company, he has engaged in various public service-related activities, among them serving as a member of the Cabinet Office's Council for Gender Equality and as a visiting professor at Osaka University.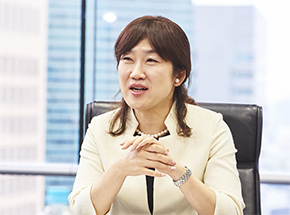 Akie Nakamura
Manager, Centre for Labour Policy, Recruit Works Institute
Ms. Nakamura joined Recruit in 1999 after earning her master's degree from the University of Tokyo's Graduate School of Mathematical Sciences. Before being transferred to Recruit Works Institute in 2009, she worked as an editor of Tech B-ing, a career magazine for engineers, and launched a career support website called "Tech Soken." She conducts research studies and prepares policy recommendations on the topic of "improvement of the labor market." She has compiled and presented reports concerning long-term perspectives of the labor market titled "Renovate and Reinvent our Workstyle by 2025," "Work Model 2030: Technology Innovates "Work" in Japan," and "Tokyo Orinpikku ga Motarasu Koyo Inpakuto" (employment impact of the Tokyo Olympics). While caring for her two children, she earned her PhD (commercial science) at Hitotsubashi University in 2016. She received the Japan Society of Human Resource Development's Young Researcher Prize in 2011. She is a visiting professor at Chuo University.
JSR
Nobuo Kawahashi

Director and
Executive Managing Officer
(Research & Development)

Makoto Doi

Senior Officer
(Legal and General Affairs, CSR)

Yasufumi Fujii

Officer
(Human Resources,
Diversity Development)

Kazumi Nejigaki

Fellow
General Manager
of CSR Department
(Positions are as of the time the discussion was held in May 2017.)