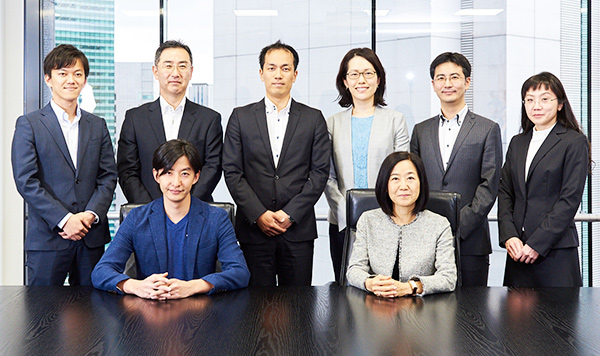 In the interest of integrating its management and CSR, JSR Group identifies priority issues and presents them in its CSR reports to help realize a sustainable global environment and society. For this year's report, we discussed themes concerning the labor environment that are part of "Social Issues Attributable to JSR Group's Corporate Activity."
When people hear the phrase "work-style reform," they tend to think of main efforts to achieve numeral targets in terms of shortening overtime hours, taking of childcare leave, and so on. However, JSR Group takes a different approach. It refers to this concept as "work-style innovation" and defines it as going beyond just efforts reduce work hours and achieve work-life balance.
We recently invited experts on this topic to join with employee representatives for a discussion intended to verify that this is an issue concerning sustainability.
We selected "work-style innovation x digitalization" as the discussion's theme. The participants addressed the theme through in-depth dialogue that was primarily based on the following two perspectives.
1. Future work styles in a progressing "digital society"
Discussion of the required abilities and skills and the ways employees and management should change in the social environment of 2025 or 2030, when artificial intelligence (AI) will become commonplace.
2. Current HR management challenges
Discussion of assessment systems improvement, diversity issues, achieving greater work efficiency, etc.
The employee representatives who participated in the discussion were mainly mid-career employees. They are people who are leading the company into the next generation and are symbolic of "today," a time when the words "digitalization" and "diversity" are routinely used. We anticipate that they will apply the new insights and perspectives that they gained through their interaction with experts in JSR Group's future activities.
Participants
(honorifics omitted)
The outside experts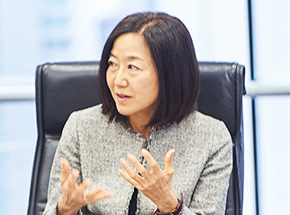 Hiroko Nomura
Professor, School of Expression Studies, College of Humanities, Shukutoku University
Professor Nomura is a graduate of Ochanomizu University's Faculty of Letters and Education. After working at the employment information company U.P.U., she joined the start-up team for Nikkei Anthropos, a monthly magazine for businesspeople published by Nikkei Home Publishing, in 1988. She became a deputy editor-in-chief for Nikkei Woman in 1995 and editor-in-chief in January 2003. In December of 2006, she became editor-in-chief of Nikkei EW, Japan's first magazine for female leaders. She joined Nihon Keizai Shimbun Inc.'s editorial board in September 2007 and became a deputy editor-in-chief of Nikkei Money in April of 2012. She has been a professor in Shukutoku University's College of Humanities since April 2014. She serves as a member of various bodies, including the Fiscal System Council and Japanese National Commission for UNESCO.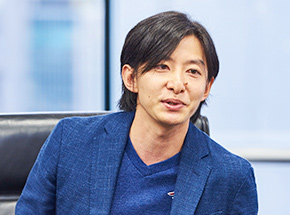 Mizuto Aoto
Representative of DAncing Einstein (DAE) and Neuro-Inventor.
Mr. Aoto graduated as an accelerated placement student from the Department of Neurology of the University of California, Los Angeles (UCLA) in the United States. He is the representative of DAncing Einstein, a venture company that he founded in 2014 based on his passions for the brain and education. Having launched a field called "NeuroEdTech"—the first in the world to link the brain, education, and IT—DAE creates new learning experiences for the world and designs fun and exciting approaches to learning and teaching. Neither a cerebral research organization nor educational institution, DAE connects neuroscience and many other technical fields to highly imaginative education and HR development settings.
JSR
Kei Sawada

(Production Technology Department)

Satomi Inomata

(Corporate Communications Department)

Ikuyo Kamiya

(Research and Development Department)
Takeshi Yuasa

(Research and Development Department)

Daichi Suemasa

(Research and Development Department)

Yoshikazu Yamaguchi

(Senior Officer)
Moderator: Hidenori Imazu
Program member of the academic association "Japan Forum of Business and Society"
Go to Part 1 "Future work styles in a progressing 'digital society' "