Environment & Energy
Lithium-ion Batteries
By utilizing advanced polymer technologies, this is a water-based binder developed to enable the formation of negative electrodes in lithium-ion secondary batteries and nickel-hydrogen secondary batteries. Compared to conventional battery binders (PVDF), these binders have excellent binding properties, electrolyte resistance and cycle properties.
---
Paints
SIFCLEAR is a water-based emulsion made of hydrophobic units (Vinylidene fluoride system type and Siloxane system type) and hydrophilic units (acrylic polymers) made compatible at molecular level. It has high weather resistance and high stain resistance. Due to its transparency, SIFCLEAR also can be used as a transparent coating material.
(Application examples: resin additive, coating agent, paint additive, and coating material)
Heat Storage Materials
By compatibilizing vinyl fluoride polymers with acrylic polymers at molecular level, it achieves excellent film formation and forming hard films compared to conventional fluoride emulsions.
LED related Materials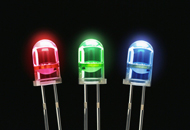 This product can provide an ideal under-cut profile which is suitable for the foaming of electrode/wiring in the LED element manufacturing and so on as "Lift-off" photoresist.
Lithium-ion Capacitors
These capacitors are able to charge and discharge large amounts of energy almost instantly and they have long life spans and are safe, so they are expected to be used in awide range of business fields for energy storage. For more detailed information, please visit JM Energy Corporation homepage.
---