Emulsions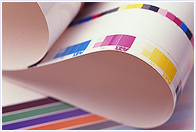 Based upon JSR's synthetic rubber manufacturing technologies, we have developed a range of products with specialized functions, such as styrene butadiene (SB) latex and acrylic emulsions. The main product in this domain which holds the highest share in the Japanese market is paper coating latex (PCL).
---
Battery Materials
By utilizing advanced polymer technologies, this is a water-based binder developed to enable the formation of negative electrodes in lithium-ion secondary batteries and nickel-hydrogen secondary batteries. Compared to conventional battery binders (PVDF), these binders have excellent binding properties, electrolyte resistance and cycle properties.
High-Functional/Particles for Industrial Use
With a very high degree of cross-linkage, these particles have heat resistance and hardness comparable to that of inorganic particles, in addition to an affinity to organic materials, which is a property unseen in inorganic particles. JSR manufactures particles with a diameter of less than one micrometer, in order to meet customer needs.
Emulsions
Paper Coating Latex (PCL)
A carboxyl-modified SB latex that displays superior chemical and mechanical stability. With strong adhesiveness and superior printing adaptability, PCL is used in applications such as paper coating and saturated paper.
With superior chemical and mechanical stability, SB latex is used in foam rubbers and carpet packing, and applications such as adhesion of industrial fibers and rubbers.
An SBR latex used to modify asphalt in road paving. Various properties of asphalt, such as abrasion resistance, fluidity resistance, and low-temperature characteristics are improved, leading to asphalt longevity.
Acrylic Emulsions
Displaying superior weather-resistance and heat-resistance (aging), acrylic emulsions also have high adhesiveness. It is used in exterior paints, floor polish and adhesives.

Contact Us

Elastomer Products Div.
Emulsion Dept. Team 1

Headquarters
1-9-2, Higashi-Shimbashi, Minato-ku, Tokyo 105-8640, Japan
TEL: +81-3-6218-3630 FAX: +81-3-6218-3698

Elastomer Products Div.
Emulsion Dept. Team 2

Headquarters
1-9-2, Higashi-Shimbashi, Minato-ku, Tokyo 105-8640, Japan
TEL: +81-3-6218-3632、+81-3-6218-3633
FAX: +81-3-6218-3698

<Products>

Battery Materials
High-Functional/Particles for Industrial Use
Emulsions

Emulsion Technology Co., Ltd.

1-9-2, Higashi-Shimbashi, Minato-ku, Tokyo 105-8640, Japan
TEL: +81-3-6218-3840 FAX: +81-3-6218-3844

JSR (Shanghai) Co., Ltd.

Rm 606 SMEG PLAZA 1386 Hongqiao Road, Shanghai 200051
TEL: +86-21-6278-7600 FAX: +86-21-6278-7604

<Products>

High-Functional/Particles for Industrial Use
Battery Materials

JSR Micro, Inc.

1280 North Mathilda Avenue Sunnyvale, CA 94089
TEL: +408-543-8800 FAX: +408-543-8999

<Products>

High-Functional/Particles for Industrial Use
Battery Materials

JSR Micro N.V.

Technologielaan 8, B-3001, Leuven, Belgium
TEL: +32-16-832-832 FAX: +32-16-832-839

<Products>

High-Functional/Particles for Industrial Use
Battery Materials