History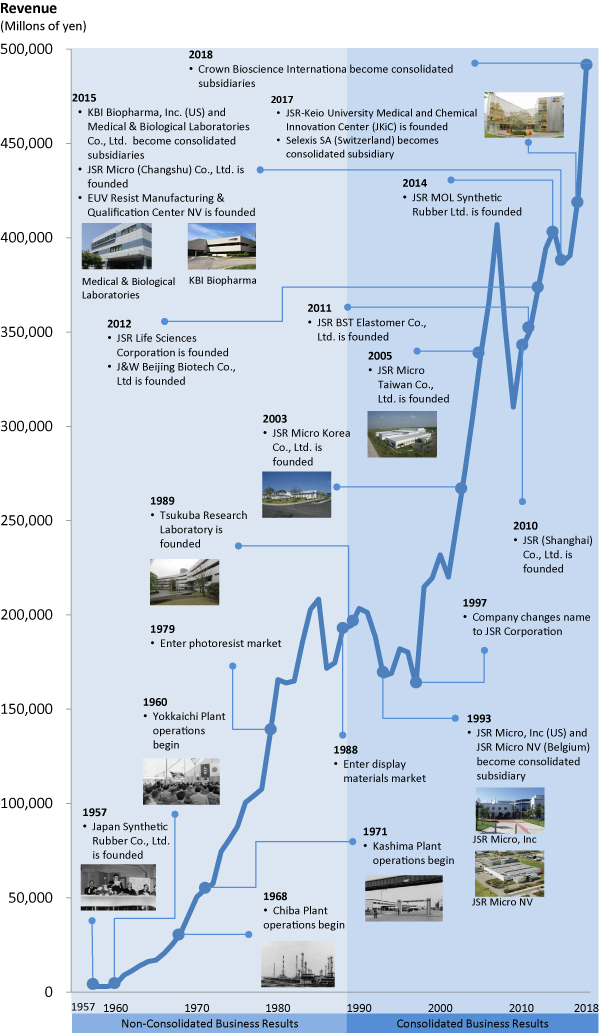 Foundational Period (1957 - 1973)
1957 
12
Company founded(as Japan Synthetic Rubber Co., Ltd.)in accordance with the Special Measures Law for the Synthetic Rubber Manufacturing industry.
1960 
4
Yokkaichi Plant began production and sales of butadiene,SBR,and SB latex lines.Osaka Branch was Opened.
1962 
6
The Nagoya Branch was opened. Sales of High-styrene latex began.
1963 
7
Sales of High-styrene rubber began.
1964 
5
After the 8th annual settlement of accounts, dividends to shareholders began.
10
JSR advanced into the field of synthetic resins and production of ABS resin began within the Yokkaichi Plant.
11
Sales of NBR began.
1965 
2
Sales of BR began.
1966 
10
CTPB (an adhesive for solid rocket fuel) was developed.
1967 
5
Sales of ROADEX (asphalt pavement reinforcement) began.
1968 
4
The Chiba Plant was completed, and production of butadiene began.
7
The European Office was opened.
1969 
3
Sales of IR began.
4
Changed company's status to private owned.
1970 
9
Sales of EPDM began.
1971 
1
The Kashima Plant was completed, and production of butadiene and SBR began.
8
Stocks were listed on the First Section of both the Tokyo and Osaka Stock Exchanges.
1972 
12
Sales of IR began.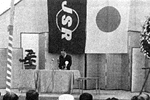 President Ishibashi at the Opening Ceremony of the Yokkaichi Plant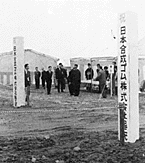 Groundbreaking Ceremony of the Chiba Plant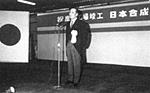 President Kawasaki at the Opening Ceremony of the Kashima Plant
Pursuing Diversification (1974 - 1990)
1974 
6
Sales of RB began.
1975 
4
Production and sales of PCR (Pressure-sensitive Conductive Rubber) began.
1978 
2
Sales of asphalt and spray emulsions began.
9
Sales of asphalt and spray emulsions began.
1979 
4
Sales of CIR (negative type photoresist) began. JSR advanced into the electronic materials business.
1981 
4
Sales of AES resin began.
7
With the commencement of sales in IMMUTEX (uniform latex for clinical dianosis), JSR advanced into the medical field.
1982 
5
Importation and sales of optical fiber coating materials began.
11
Sales of PFR (positive type photoresist) and AFLAS (fluorocarbon elastomer) began.
1984 
5
Sales of DESOLITE (optical fiber coating materials), SBS (thermoplastic elastomer) , resin began. Mighty Series (structural adhesive) began.
1985 
5
Sales of SIS (Styrene Isoprene block Copolymer) began.
1986 
3
Nylon 46 was marketed.
9
Sales of JENIX (EPDM / Silicone rubber blend) began.
12
Sales of STADEX (size standard particles) began.
1988 
3
Sales of OPTMER AL (Alignment films for LCDs) and OPTMER SS (protective coatings for LCDs) began.
1989 
4
Two-day weekends and flexible working hours were introduced to the entire company. Under cooperative development with Sony Corp., the Solid Creation System, which makes 3D plastic models by using lasers and computers was developed, and sales began.
5
Tsukuba Research Laboratory was officially opened.
10
Japan's first plant specializing in TR(thermoplastic elastomer) production, SHELL JSR ELASTOMERS K.K.was completed within the Kashima Plant.
11
Sales began on newly developed PCRs and ICs inspection systems.
1990 
2
Concerning photoresists for Europe and North America, a joint venture contract was signed with UCB S.A. (Belgium).
3
The senior employment system was introduced.
4
A program initiating Equal Opportunity for female employees was introduced.The creative holiday system was introduced. ARTON (heat resistant transparent resins) was developed.
6
The production method of crosslinked hollow particles was established, and the development of new markets was undertaken.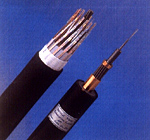 Optical Fiber Coating Materials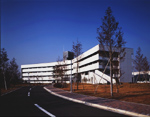 Tsukuba Lab.
Consolidating Diversification (1991 - 2001)
1991 
5
CDs made from ARTON which create the realism of a live performance were developed.
7
STADEX having a diameter of 0.1um received certification from NIST.
10
Sales of DYNAFLOW and DYNACLIN (water soluble polymer) began.
1992 
1
Childcare leave and healthcare leave systems were introduced.
5
DYNARON (hydrogenated polymer) and DYNARON ALLOY (the thermoplastic elastomer using this polymer) were developed, and sales began.
1993 
1
Childcare leave and healthcare leave systems were introduced.
4
Sales of NANOMASTER (high concentration microsol generator) and FILTEX (standard particle dispersion liquid) began.
5
Sales of Printed Circuit Board Testing Fixtures employing new type PCR began.
7
UCB-JSR Electronics S.A. (Belgium) became wholly-owned subsidiary of JSR, and restarted by being renamed JSR ELECTRONICS N.V. Simultaneously JSR MICROELECTRONICS,INC. acquired U.S. operation as their subsidiary.
1994 
2
ISO9002 certification were obtained for synthetic resin and NBR of the Yokkaichi Plant.
4
Companywide PLP (Product Liability Prevention) system was established.
12
The Shanghai Office was opened. Sales of OPTMER CR (color pigment dispersed resists for LCDs color filters) began. In order to conduct local production of CMB, capital investment was made in PI INDUSTRY LTD.(Thailand).
1995 
7
The Seoul Office was opened.
8
Commissioned Production Agreement of ABS resin was concluded with a resin manufacturer, GPCT (Thailand).
9
ISO9002 certification was obtained for the opto-electronic materials of the Yokkaichi Plant.
11
A high transfer blow molding technology (J-Blow) which gives excellent appearances equivalent to injection molding was developed.
1996 
2
To establish a synthetic rubber producing company, BST Elastomers Co., Ltd. (Thailand) a joint venture business agreement was executed among BST Co., Ltd., Nippon Zeon Co., Ltd., JSR, etc.
6
A microphotoresist manufacturing subsidiary, JSR Electronics Kyushu Co., Ltd.(Saga) was established. Sales of epoxy type photo-curing resin having high accuracy, high-performance for photofabrication (stereolithography) models.In Tianjin (China) a joint venture company, TIANJIN KUO CHENG JSR RUBBER INDUSTRY Co., Ltd. was established together with KUO CHENG INDUSTRIAL Co., Ltd. (Taiwan).
7
The ABS resin business was integrated with that of the Mitsubishi Chemical Corp., and a joint venture company, Techno Polymer Co., Ltd. was established.
1997 
2
JSR・DSM Engineering Plastics Co., Ltd. a joint venture company between DSM Engineering Plastics B.V.(Holland) and JSR was established.
3
Construction work was completed for photoresist plant of JSR MICROELECTRONICS, INC.
4
Free Time System was introduced into the Research and Development Dept. New Mid-Term Plan "JSR 21"started (from fiscal year '97 to fiscal year 2001).
10
The Taiwan Office was opened. Completed a photoresist production plant of JSR Electronics Kyushu Co., Ltd.
11
The Singapore Office was opened. ARTON Process Research Laboratory was officially opened.
12
Changed of corporate name to "JSR Corporation."
1998 
3
ISO14001 certification was obtained for the Yokkaichi Plant.
4
ABS and AS resin plants at the Yokkaichi plant were transferred to Techno Polymar Co., Ltd.
7
The exhaust gas boiler facility was installed in ABS resin plant at the Yokkaichi plant to deodolize its exhaust gas.
8
Completion of the BST Elastomaers synthetic rubber factory in Thailand. (annual production capacity of 60,000 tons of SBR and 40.000 tons of BR)
9
World -first development of oxycetane resin for photo fabricating models, whichi achieve greater toughness and precision.
1999 
1
"Corporate Ethical Principles" and "Ethical Corporate Behavior" adopted to law-abiding and highly transparent management.
2
Photosensitive spacers and other LCD Materials launched in a new high-performance product range to create LCD panels of higher contrast and precision.
4

A new mainstay information system was constructed and put into full information from April 1 st to unify the management of informantion on sales, operation, accounts, personnel and all other aspects of business astivity.

High-performance ;olishing slurries (the CMS series) launched for full-scale sales.

JSR Microelectronics (US) became the first japanese-affiliated resistar manufacturer to begin production of excimer laser photoresist outside Japan.

ISO14001 certification was obtained for the Chiba Plant.

5
ISO14001 certification was obtained for the Kashima Plant.
11

JSRR developed organic/inorganic hybrid hardcoating material which hardens under ultra violet light.

JSR actively began to market anti-reflection film coating material.

12

JSR developed JSR LKD, a low dielectric interlayer material for large scale integration (LSI) devices.

2000 
2
JSR to commercialize IBM semiconductor imaging technology, Enhanced Integrated Photoresist imaging System.
3
New masterbatch company established in Thailand.
4
IMEC (Inter-unibersity Micro Electronics Center) selected JSR ArF resist for 130nm devices.
12
International SEMATECH demonstrates a dual damascene copper interconnect structure using JSR LKD.
2001 
3
New plant start to produce coating materials, Desolite, for optical fiber. JSR realize Dual Production Sites.
6
President Matsumoto became Chairman, and Vice president Yoshida became the new president.
9
Commenced construction of the new production facilities for semiconductor materials in Belgium. (Commercial production will begin in early 2003.) Tri-polar production and supply system has been strengthened.
10
Launch of "JSR EXCELINK," new sophisticated olefin-based thermoplastic elastomer.
11
Commercialization of polishing pads for CMP for production of semiconductors was determined. Commenced construction of new production facilities in the Yokkaichi plant. (Commercial production will begin in September 2002.)
12
Mass production for dry film materials for PDP(plasma display panel)began.
ARTONR Compact Disks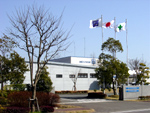 JSR Micro Kyushu Co., Ltd.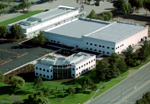 JSR Microelectronics,Inc.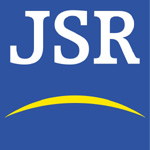 Corporate Logo of JSR Corp.
Business Portfolio Innovation (2002-2010)
2002 
3
Production of emulsion polymerization SBR is consigned by Sumitomo Chemical Co., Ltd. for improvement in productivity.(Consigned production will begin in October 2002 in the Yokkaichi Plant.)
4
JSRevolution," a new mid-term plan (FY2002-2004) began.
6
International SEMATECH Provides JSR LKD-5190 Low-k Dielectric with Test Wafer Distribution.
10
JSR Electronics Kyushu Co., Ltd., JSR Microelectronics, Inc. and JSR ELECTRONICS N.V. changed their names to "JSR Micro Kyushu Co., Ltd.," "JSR Micro,Inc." and "JSR Micro N.V." accordingly. Begins production of emulsion polymerization SBR consigned by Sumitomo Chemical Co., Ltd. Posts personnel dedicated to the electronic materials business in the Shanghai representative office to strengthen this business area in China.

11
Completes new plant facilities for semiconductor materials in Belgium.
12
Completes new plant facilities for CMP polishing pads in the Yokkaichi Plant.
Concludes agreement with Honeywell of the U.S. for global sales of Honeywell's bottom anti-reflective coating for semiconductor manufacture.
2003 
5
Relocates the Head Office to HAMARIKYU Parkside Place, 6-10 Tsukiji5-chome, Chuo-ku, Tokyo, Japan.
6
CSR study committee established aim to execute the Corporate Social Responsibility and the compliance.
Consignment production of S-SBR by Dow Europe GmbH started.
12
Production plant of ARTON film for optical use was completed on the Yokkaichi Plant premise.
2004 
1
Received TSE "9th Financial Disclosure Award".
Stock trading unit reduced from 1,000 to 100 shares.
2
Established capacity to produce 3,000tons per annum of ARTON high performance heat-resistant transparent resin.
4
The "JSRevolution" midterm plan was achieved within two years (one year earlier than scheduled) and the new midterm plan "JSRevolutionII" ('04 to '06) has been launched.
JSR group company "NICHIGO SHOJI CO.,LTD." changed name to "JSR Trading Co., Ltd.".
5
Constructed JSR Micro,Inc.,the application laboratory of CMP for semiconductor manufacture.
6
Achieved "zero waste" at all plants as a first for the petrochemical industry.
7
JSR group company "Nichigo Engineering Co., Ltd." changed name to "JSR ENGINEERING CO., LTD.".
10
JSR Micro Korea Co., Ltd (plant for production of LCD Materials) was completed and started commercial production.
12
Succeeded as the first company in the world to achieve a resolution of 32 nm through ArF Immersion Lithography.
2005 
4
Began broadcast of a TV commercial on "Molecular Technology".
JSR has developed photocatalytic coating materials with super long-term durability making use of organic/inorganic hybrid technology, and has launched it as a new product in the DYNACERA lineup.
8
Completed the 2nd phase construction of the production plant for display materials (JSR Micro Korea Co., Ltd) in South Korea, and full operations began.
11
Increased production capacity for S-SBR (Solution Polymerized SBR).
2006 
1
Completed the construction of new clean room facilities at the Yokkaichi research center.
Succeeded the development of Electrolyte Membrane for fuel cells.
2
Together with IBM, JSR has further advanced the viability of immersion lithography by demonstrating sub-30nm patterning with ArF lithography systems.
3
Acquired the Display Coating Business from DSM Desotech Inc.
Completed construction of precision machining pilot facilities at the Yokkaichi plant.
4
Succeeded in development of high quality silicon film through micro liquid processes together with Seiko Epson Corporation.
10
Received the Best Supplier Award for ArF resist for the next generation memory from Samsung Electronics.
11
Start the project to establish Internal Control System.
The 2nd phase construction of JSR Micro Taiwan starts.
12
Completion of a fine Production Line of Lithography Materials "ME line" for Next Generation semiconductor devices.
2007 
3
Completes Yokkaichi Training center
Launched the Campaign of the Corporate Slogan,"With chemistry,we can."
Received Japan Industrial Techniques Grand Prix.
Completes "Kinki University Molecular Engineering Institute,JSR Functional Material Research Center."
5
JSR received "FY2006 The Society of Polymer Science, Japan Prize" for developing fuel cell electrolyte membrane film.
6
Concluded capacity rights agreement with Dow Europe GmbH to receive S-SBR (Solution SBR)
7
Established "JM Energy Corporation" for lithium ion capacitor businesses.
11
Completed phase II of the constructions of JSR Micro Taiwan Co., Ltd
12
Completes of the Precision Process Research Laboratories in the Yokkaichi district.
JSR and IBM concluded a joint-development agreement to R&D next generation semiconductor processes.
Develop synthetic high polymer blocking agent for bioengineering R&D.

2008 
3
Develop "Freezing materials" as new semiconductor lithography materials.
Introduce the "Career Redevelopment System" to re-employ former employees who left the company such as to raise children, nurse family members.
5
JM Energy Corporation becomes the 100% subsidiary.
9
Singapore office was opened.
11
JM Energy Completed construction of world's first commercial production plant of lithium ion capacitors.
2009 
1
Relocates the Head office to Shiodome Sumitomo Bldg., 1-9-2 Higashi- Shimbashi, Minato-ku, Tokyo.
2
Completed facilities for commercial-scale production of electrolyte membrane for fuel cells.
3
Received the "14th Disclosure Award" from Tokyo Stock Exchange.
4
President Yoshida is promoted to Chairman and Executive Managing Director Koshiba promoted to President.
5
Increasing Production Capacity of Butyl Rubber at Japan Butyl's Kawasaki Plant
6
JSR introduces self-freezing ArF Photoresist for double patterning process
11
JSR Starts Operations at New Plant Facilities for Cutting-edge Lithography Materials in Response to Increase in Demand for ArF Photoresists
2010 
1
JSR awarded CSJ's 58th Award for Technical Development 2009
3
JSR to establish overseas subsidiary in China
JSR and Kinki University expand their Research Center of Advanced Materials
Developed "LUMILON®" LED-related Performance materials.
4
Installation of a large-scale, natural gas-fired turbine cogeneration system at the Yokkaichi Plant.
7
Announcement of Increasing production capacity of S-SBR (solution polymerization styrene-butadiene rubber) and DYNARON (hydrogenated polymer)
9
Establishment of a Research Association of Advanced Lithium Ion Capacitor (LIC) Technology
To announce enhancing R&D of LCD Materials in Korea by construction of new research Lab. at JSR Micro Korea
10
D-MEC launched DESOLITE SCRTM780, a stereolithography resin with excellent mechanical properties and high transparency.
Entering into optical ITO film market (for touch panels) with in-house technologies "With chemistry, we can.", the history book of JSR's first 50 years, was awarded by Japan Business History Institute.
Japan Butyl Co. Ltd. completes Butyl
Launching new, highly tough Polylactic acid-based bioplastic:"BIOLLOYTM"
11
E-TEC urethane adhesive to be used in high-end sports car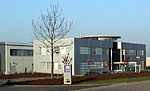 JSR Micro NV (Belgium)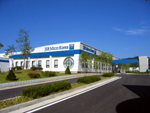 JSR Micro Korea Co., Ltd.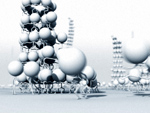 TV Commercials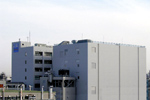 New Cleanroom Facility at the Yokkaichi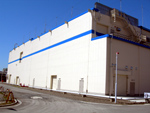 Precision Processing Pilot Facilities at the Yokkaichi Plant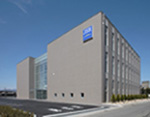 Yokkaichi Training Center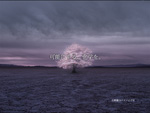 TV Commercial Message; "SAKURA" growing in a barren wasteland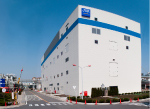 Precision Processing Pilot Facilities at the Yokkaichi Plant
xxxxxxxxxxxxxxxxxxxxxx
Activation Toward Growth (2011 - 2013)
2011 
1
Announcement of expansion of EPDM production capacity at JSR Group
JM Energy Corporation has been taken up as a Project for Encouraging the Siting of Low-carbon-emission Employment Creating Business Operations, sponsored by the Ministry of Economy, Trade and Industry.
Enhancing R&D for LCD Materials in Taiwan by construction of New Research Lab at JSR Micro Taiwan
2
JM Energy succeeds in reducing resistance of ULTIMO lithium ion capacitors
JM Energy developed the world's first flat prismatic type lithium ion capacitors and associated control module
3
Announcement of establishing a joint venture and construct a plant for S-SBR in Thailand
4
Developed LUCERA*1 super-heat-resistant optically isotropic transparent films
6
Supporting its employees' volunteer activities for recovery from the Great East Japan Earthquake
Entering into a joint venture agreement with Bangkok Synthetics Co., Ltd. on Solution Polymerization Styrene-Butadiene Rubber (S-SBR) business in Thailand
Introduced SIFCLEAR*1 fluorine-acrylic emulsion for thermal insulation paints to the market
7
Starting operation of new R&D facility of LCD materials in Korea
Developed CALGRIP, a latent heat storage material enhancing temperature control performance
11
Expanded Green Energy/Smart Technology Practice by Signing a Joint Development Agreement with Capstone Metering LLC
JSR Shanghai Establishes Sales Base in Beijing and Shenzhen, China
Expanded its Biomedical Business by investing in BIA Separations' Unique Purification Technology
12
Completed Increase of Manufacturing Capacity of Solution Polymerization Styrene-Butadiene Rubber (S-SBR)
JM Energy Completed Construction of Manufacturing Plant, Evaluation Building and Safety Assessment Laboratory for Flat Prismatic Type Lithium Ion Capacitors
Established Diagnostic Products Joint Venture called "J&W Biotech Co., Ltd." in China
2012 
1
JM Energy's Lithium Ion Capacitor ULTIMOTM Incorporated into Lithium-ion Capacitor-based System for Compensation of Short-term Power Disruptions Jointly Developed by Chubu Electric Power Co., Inc. and Meidensha Corporation
2
Began Operations at Recently Completed LCD Materials Research and Development Facility in Taiwan
Established New Company called "JSR Life Sciences Corporation" in Acceleration of Biomedical Business
3
Groundbreaking Ceremony Held for Solution Polymerization Styrene-Butadiene Rubber Solution Polymerization Styrene-ButadieneRubber (S-SBR) Manufacturing Plant in Thailand
4
JSR receives Intel's Supplier Continuous Quality Improvement Award
Completion of J & W Beijing Biotech Co., Ltd Headquarters and Plant
9
JSR selected for the first time for Dow Jones Sustainability Asia/Pacific Index, leading international index for socially responsibleinvestment
2013 
1
JSR Micro becomes minority owner in Capstone Metering LLC
JM Energy decided to expand research and development facilities for Lithium Ion Capacitor
2
JSR Group's Elastomix forms PT. ELASTOMIX INDONESIA joint venture with PT. Prospect Motor
JSR Invests Strategically in Swiss biopharmaceutical purification technology company ChromaCon
3
JSR forms Capital and Business Alliance with MEDICAL & BIOLOGICAL LABORATORIES CO., LTD.
Flat prismatic type lithium ion capacitor
xxxxxxxxxxxxxxxxxxxxxx
xxxxxxxxxxxxxxxxxxxxxx